Disney and Sega's movie-spoof of 2016 Disney film, "Moana".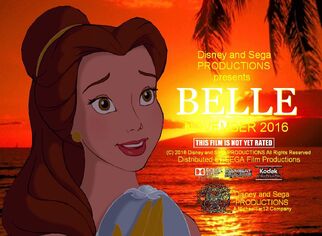 Moana - Belle (Beauty and the Beast)
Maui - Jose Carioca (The Three Caballeros)
Tui - Professor (Super Magnetic Neo)
Pua - Link Hogthrob (The Muppets)
Hei Hei - Flicky the Bird (Sonic the Hedgehog)
Gramma Tala - Neptuna (The Hydronauts)
Te Kā - Zira (The Lion King 2: Simba's Pride)
Te Fiti - Wendy Darling (Peter Pan)
Sina - Angelica (Titanic: The Legend Goes On)
Kakamora - Troublesome Trucks (Thomas the Tank Engine and Friends)
Tamatoa - Sinster Mouse (Danger Mouse)
Toddler Moana - Mandy (Chip 'n' Dale Rescue Rangers)
Fisherman - Wreck-It Ralph
Jibolba - Danny (Tourettes Guy)
Villager 1 - Flynn Rider (Tangled)
Villager 2 - Jessie (Toy Story 2)
Villager 3 - Kronk (The Emperor's New Groove)
Trailer/Transcript:
Edit
Ad blocker interference detected!
Wikia is a free-to-use site that makes money from advertising. We have a modified experience for viewers using ad blockers

Wikia is not accessible if you've made further modifications. Remove the custom ad blocker rule(s) and the page will load as expected.