Disney and Sega's movie-spoof of 2003's Disney film, "Brother Bear".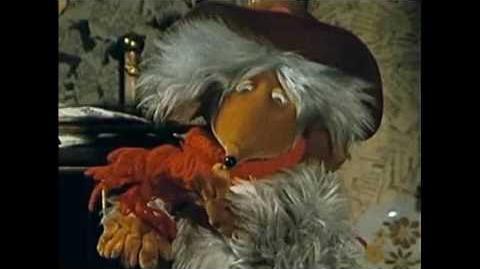 Kenai (Human) - William (Titanic: The Legend Goes On)
Kenai (Bear) - Mighty Mouse
Koda - Scrappy Mouse (Mighty Mouse)
Rutt and Tuke - Orinoco (The Wombles) and Paddington Bear
Denahi - Ratcliffe (Pocahontas)
Human Sitka - King Triton (The Little Mermaid)
Eagle Sitka - Bird (A Bug's Life)
Tanana - Impa (The Legend of Zelda)
Tug - Donkey (Shrek)
The Foreign-Lauguage Bear - Bagheera (The Jungle Book)
Old Lady Bear - Gadget Hackwrench (Chip 'n Dale Rescue Rangers)
Chipmunks - Alvin and Simon (Alvin and the Chipmunks)
The Rams - Mushu and Genie (Mulan and Aladdin)
Koda's Mother - Mrs. Matilda Mouseling (Angelina Ballerina)
Ad blocker interference detected!
Wikia is a free-to-use site that makes money from advertising. We have a modified experience for viewers using ad blockers

Wikia is not accessible if you've made further modifications. Remove the custom ad blocker rule(s) and the page will load as expected.