Disney and Sega's tv-spoof of 1983-1986 Jim Henson's "Fraggle Rock".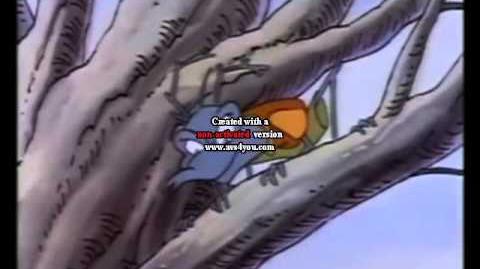 Gobo - Chip (Chip 'n Dale Rescue Rangers)
Red - Gadget Hackwrench (Chip 'n Dale Rescue Rangers)
Mokey - Tweezle Dee (Little Mouse on the Prairie)
Wembley - Jimbo (Jimbo and the Jetset)
Boober - Dale (Chip 'n Dale Rescue Rangers)
Traveling Uncle Matt - Great Uncle Bulgaria (The Wombles)
Other Fraggles - Frootie Tooties Characters, Poddington Peas Characters, The Fruitties Characters and The Pondles Characters
Doozers - Various "Rastamouse" and "The Country Mouse and the City Mouse Adventures" mices
Pa and Ma Gorg - Baron Greenback (Danger Mouse) and Goblin Queen (The Princess and the Goblin)
Junior Gorg - Raggerty (Rupert the Bear)
Doc - Wallace (Wallace and Gromit)
Sprocket the Dog - Gromit (Wallace and Gromit)
Ad blocker interference detected!
Wikia is a free-to-use site that makes money from advertising. We have a modified experience for viewers using ad blockers

Wikia is not accessible if you've made further modifications. Remove the custom ad blocker rule(s) and the page will load as expected.