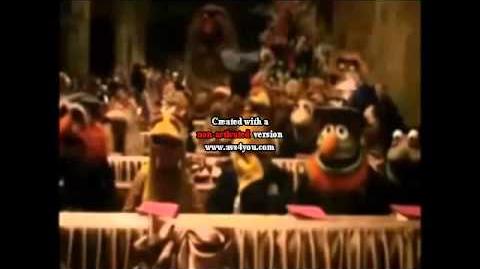 Front Row Joe - Orinoco (The Wombles)
Clyde - Cairngorm MacWomble (The Wombles)
Elton - Constantine (Muppets Most Wanted)
Blue Brothers - Danny (Cats Don't Dance), Jim Crow (Dumbo) and Baloo (The Jungle Book)
Concession Girl - Adult Nala (The Lion King) and Adult Kiara (The Lion King 2: Simba's Pride)
Movie Guard Man - Baron Greenback and Stiletto (Danger Mouse)
Baby Cat 1 - Jimmy (Ed Edd 'n' Eddy)
The Little Friskies - Sam, Alex and Clover (Totally Spies!)
Popcorn Penny - Nellie the Elephant
Baby Cat 2 - Baby (Atomic Betty)
Baby Cat 3 - Tomsk (The Wombles)
Ad blocker interference detected!
Wikia is a free-to-use site that makes money from advertising. We have a modified experience for viewers using ad blockers

Wikia is not accessible if you've made further modifications. Remove the custom ad blocker rule(s) and the page will load as expected.