Disney and Sega's movie spoof of The Last Unicorn.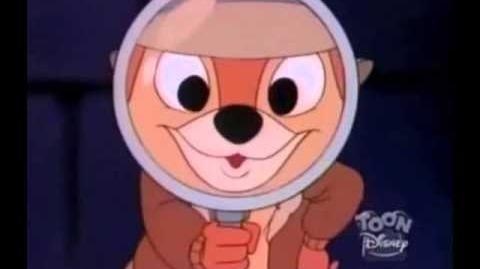 Kangaroo (Dot and the Kangaroo) as the Unicorn
Chip (Chip 'n' Dale) as Schmendrick
Gadget Hackwrench (Chip 'n Dale Rescue Rangers) as Molly Grue
Giselle (A Tale of Tooth Fairies) as Lady Amalthea (the Unicorn's human form)
Martin (A Tale of Tooth Fairies) as Prince Lir
Air Toad Marshall (Bucky O'Hare) as King Haggard
Mrs. Toad (Thumbelina) as Mommy Fortuna
Constaintine (Muppets Most Wanted) as Ruhk
Haybot (Conker's Bad Fur Day) as Celaeno the Harpy
Kipper the Dog as the Butterfly
Toro the Bull (Looney Tunes) as The Red Bull
Berk (The Trap Door) as Captain Cully
Baron Greenback (Danger Mouse) as Jack Jingly
Enormo (Atomic Betty) as Mabruk
Orinoco (The Wombles) as the Pirate Cat
Hopper the Chopper (Atomic Betty) as the Skull
Mollybolt (Doozers) as the Tree
Captain Barnacles Bear (Octonauts) and Foofur as the Two Hunters
Admiral DeGill (Atomic Betty) as the Old Farmer
Ad blocker interference detected!
Wikia is a free-to-use site that makes money from advertising. We have a modified experience for viewers using ad blockers

Wikia is not accessible if you've made further modifications. Remove the custom ad blocker rule(s) and the page will load as expected.